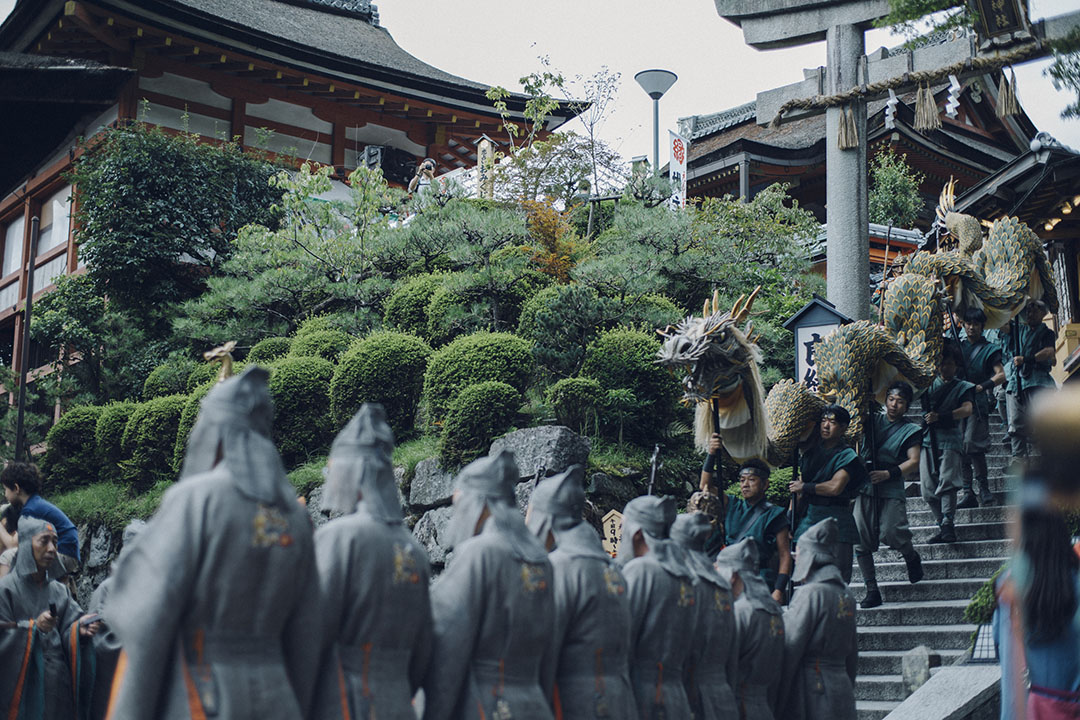 Seiryu-e [March 14, 15]
Mar 03, 2020
At this event, with a 18-meter long figure of the blue dragon leading the way, a wide variety of performers adorned with gorgeous costumes parade through the grounds and the temple town, praying for regional peace and expelling bad luck. Observing the incarnation of Kannon performing, the audience chant "Namu-kannon" in chorus and pray for good luck.

– Dates : March 14 (Fri.), 15 (Sat.)
– Hours : The procession marches from 2:00 p.m. to 3:30 p.m.
*Please note that the event may be canceled depending on the circumstances regarding coronavirus concerns.