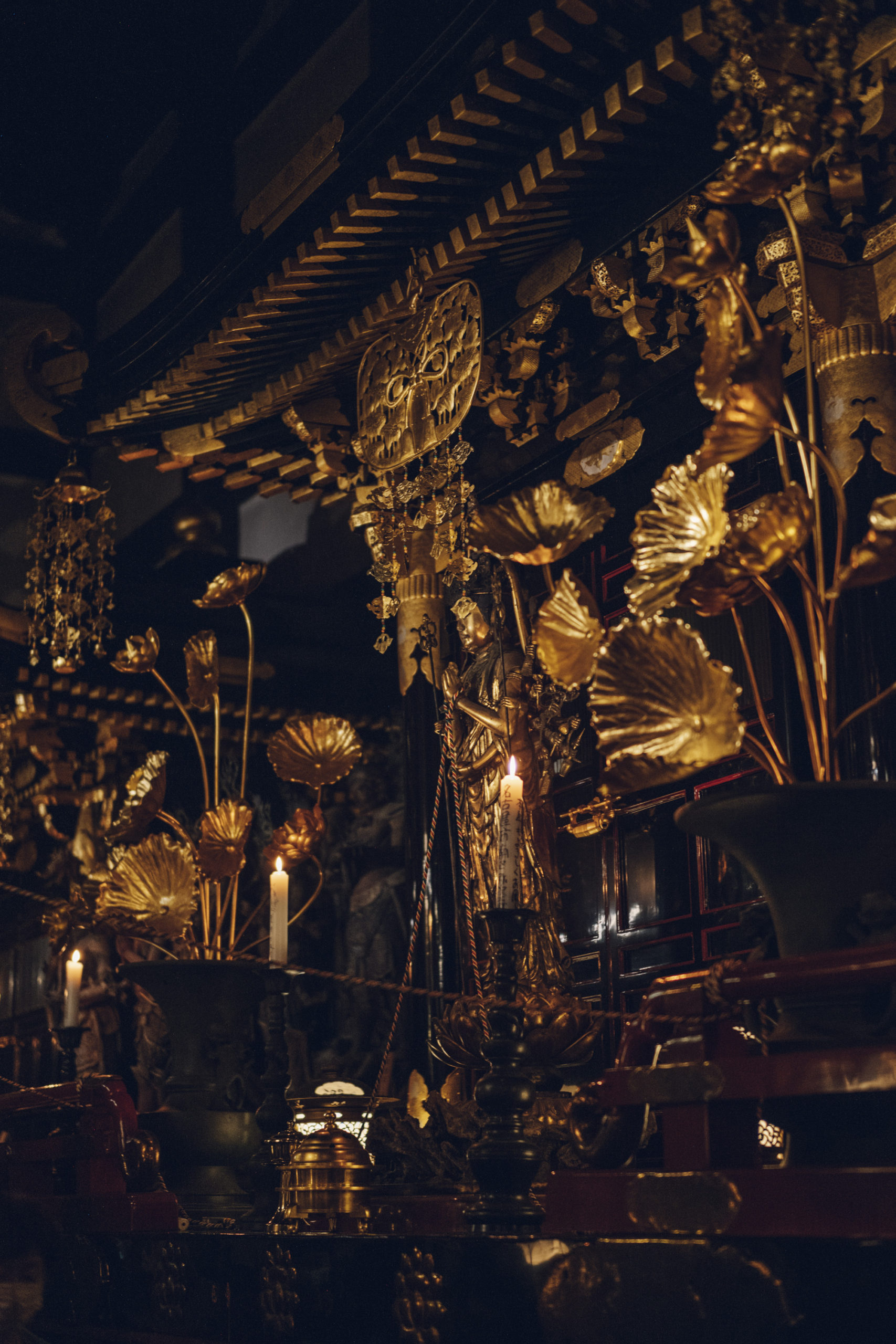 Thousand-day Pilgrimage & Live streaming 2021
Jul 05, 2021
[ SPECIAL VIEWING OF THE NAINAIJIN, IN THE MAIN HALL 2021 ]
– Viewing :
9:00 a.m. – 5:00 p.m. (last entry), August 9 – 13
9:00 a.m. – 9:00 p.m. (last entry / The Evening Special Visit), August 14 – 16
– Admission fee :
Adult 400 Yen / elementary & junior high student 200 Yen
– LIVE STREAMING
11:00 a.m. & 8:00 p.m. on August 14 (Sat.)
The Thousand-day Pilgrimage ceremony will be livestreamed from our official Instagram and YouTube accounts at 11:00 am and 8:00 pm on August 14 (Saturday). We wish that the compasssion of Kannon and our prayers will reach those who are unable to attend.
– Live streaming
1st: 11:00 a.m. JST
2nd: 8:00 p.m. JST
Instagram LIVE
@feel_kiyomizudera
YouTube LIVE
https://www.youtube.com/channel/UCBFW3Al5zoKJOVJaLcDUL9Q
—
THE HOLY CUSTOM TAKES PLACE ONTHE DAYS WHEN KANNON'S BLESSINGSARE AMPLIFIED
The custom of the Thousand-day Pilgrimage, during which one day of prayer is equivalent to a thousand days' worth of meritorious prayers, took root alongside the spread of the worship of Kannon. It has widely gained popularity as the event for which the Kannon's blessings are amplified. On these days, you can feel the great compassion of Kannon, who earnestly listens to every person's vows and worries and strives to relieve each torment. During the period of Thousand-day Pilgrimage, the nainaijin (the innermost sanctuary) in Main Hall is specially opened to the public in the evening as well as in the daytime.